Dinner Simchat Torah, Monday Evening, October 21st. Lunch after davening on Tuesday October 22nd. Reservations required.
Cost to participate in dinner and then lunch the next day is $23. For lunch alone the cost is $6. Children 12 and under $16. Family cap $100. We need to put our order in to the caterer early Friday morning so please make your reservations immediately. Register Here.
KTM accepted to the Ruderman Synagogue Inclusion Project
With pride, we can announce our participation in this important initiative. We have committed ourselves to increase our accessibility to all segments of our community. We now have an accessibility committee, headed by Juliette Landesman to hear and respond to concerns about barriers to participation. You will see this logo displayed on our website and our bulletin:
With appreciation to Juliette Landesman, Robert Housman, Rabbi Strauss, Jen Gordon and Steffi Burke who worked on applying for this program.
Now is the time to join KTM or renew your membership
Now is the time to join KTM or renew your membership!
Current members, click here to pay your annual membership dues directly.
Prospective members, click here to apply for membership.
---
Sisterhood membership
We would also like to ask our members to contribute to the Sisterhood Fund by paying their Annual Sisterhood Membership fee.
Check your mailbox or click here to learn more about the achievements of our active Sisterhood and pay your membership fee.
---
Rabbi Abraham Halbfinger Memorial Book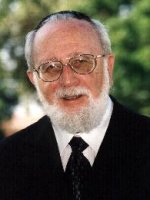 7 Tishrei marks the seventh yahrzeit of Rabbi Abraham Halbfinger zt"l.
A book was published in his memory consisting of divrei torah from many of the now grown men and women who attended Kadimah-Toras Moshe in their youth, words of tribute from community leaders, and words of comfort from the Halbfinger family.
If you are interested in having a copy, please contact Rabbi Benjamin Houben (617) 903-3218 in the Boston area or Rabbi Jonathan Krimsky, if you are out of town.
There is a suggested donation of $18 for the volume. All proceeds go to the Rabbi Abraham Halbfinger Memorial Fund (information about the fund is included in the book).
---
Wed, October 16 2019
17 Tishrei 5780
Today's Calendar
Shacharit

: 6:45a
Mincha/Maariv

: 5:45p
---
Candle Lighting
Havdalah
Motzei Shabbat, Oct 19, 6:39p
Chol Hamoed Sukkot
View Calendar
Useful info
Office Hours: 10am-2pm M,T,Th
Tel.: (617)-254-1333
Eruv Status call 781-446-9797.
Click here for an excellent essay on parshat Ki Tavo from Rabbi Aryeh Klapper.
Click here for an essay written by participants in the Summer Beit Midrash.
Wed, October 16 2019 17 Tishrei 5780