NO SERVICES AT THE SYNAGOGUE - RESPONSE TO COVID-19
In order to follow medical and other expert suggestions and to comply with the decisions of local Rabbis, we are suspending our operations starting Friday morning, March 13th at 8 AM. There will be no classes, Shabbos services will not meet, and daily minyanim are suspended. Please see RABBI STRAUSS' LETTER TO THE CONGREGATION for more detailed information.
We hope to arrange for times during which members can daven together virtually from their own homes and perhaps study a mishnah together over video or phone conference. Please look for future emails for more details.

This is a very difficult time for all of us. Social distancing may cause some to feel alone in a stressful time. Let us try to think beyond ourselves and reach out to each other by phone and video. Set up times to speak with friends and family, particularly vulnerable members of our community who may need help or support. Offer favors to each other like picking up groceries and supplies or babysitting when necessary. As we approach Pesach, think about how you can help community members with preparation, kashering, and shopping. Please continue to order food from local kosher establishments, as they depend on our business and the outbreak is affecting the livelihoods of the owners and employees.
Kindness is an essential element to keeping ourselves and our community safe and healthy.

Support the Kadimah Fund
We have a wonderful opportunity to build a fund for the future around our new building. Please respond generously and watch as we put the pieces into the puzzle in our foyer. Please make sure you are signed in and then click to Make a pledge to the Kadimah Fund.
building portrait by Eli Portman
KTM accepted to the Ruderman Synagogue Inclusion Project
With pride, we can announce our participation in this important initiative. We have committed ourselves to increase our accessibility to all segments of our community. We now have an accessibility committee, headed by Juliette Landesman to hear and respond to concerns about barriers to participation. You will see this logo displayed on our website and our bulletin:
With appreciation to Juliette Landesman, Robert Housman, Rabbi Strauss, Jen Gordon and Steffi Burke who worked on applying for this program.
Now is the time to join KTM or renew your membership
Now is the time to join KTM or renew your membership!
Current members, click here to pay your annual membership dues directly.
Prospective members, click here to apply for membership.
---
Sisterhood membership
We would also like to ask our members to contribute to the Sisterhood Fund by paying their Annual Sisterhood Membership fee.
Check your mailbox or click here to learn more about the achievements of our active Sisterhood and pay your membership fee.
---
Rabbi Abraham Halbfinger Memorial Book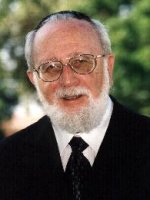 7 Tishrei marked the eighth yahrzeit of Rabbi Abraham Halbfinger zt"l.
A book was published in his memory consisting of divrei torah from many of the now grown men and women who attended Kadimah-Toras Moshe in their youth, words of tribute from community leaders, and words of comfort from the Halbfinger family.
If you are interested in having a copy, please contact Rabbi Benjamin Houben (617) 903-3218 in the Boston area or Rabbi Jonathan Krimsky, if you are out of town.
There is a suggested donation of $18 for the volume. All proceeds go to the Rabbi Abraham Halbfinger Memorial Fund (information about the fund is included in the book).
---
Wed, July 8 2020
16 Tammuz 5780
Today's Calendar
Shacharit

: 7:00a
Mincha/Maariv

: 8:05p
---
This week's Torah portion is

Parshat Pinchas
Candle Lighting
Havdalah
Motzei Shabbat, Jul 11, 9:04p
Fast of Tammuz
View Calendar
Useful info
Office Hours: 10am-2pm M,T,Th
Tel.: (617)-254-1333
Eruv Status call 781-446-9797.
Click here for an excellent essay on parshat Ki Tavo from Rabbi Aryeh Klapper.
Click here for an essay written by participants in the Summer Beit Midrash.
Wed, July 8 2020 16 Tammuz 5780