SHAVUOT @ KTM
To enlarge Shavuot Program, please click here.
See below for Shavuot Zmanim.
Shavuot Zmanim:
Friday night, May 18
5:30-6:45pm Andrea Kamens' Children's Program with pizza by Ari
7:44pm Candle lighting
7:00pm Mincha/Kabbalat Shabbat/Maariv
Saturday, May 19/5 Sivan - Erev Shavuot
8:45am Shacharit
9:00am Latest Kriat Shema
Kiddush Luncheon
6:45pm Ramban Shiur
7:30pm Mincha
8:53pm Candle lighting/Maariv
9:30pm Pizza Dinner
10:30pm All Night Tikkun
Sunday, May 20 – Shavuot day 1
2:00am Break and Brunch
5:00am Shacharit 1
8:45am Shacharit 2
7:00pm Shiur by Atara Michal Simkovitz
7:35pm Mincha
Following Mincha, shiur by Rachel Sharansky Danziger
8:54pm Candle lighting not before 8:54pm (with match or candle lit from existing flame)
Monday, May 21– Shavuot day 2 / YIZKOR
8:45am Shacharit
10:30am Yizkor
7:35pm Mincha
Following Mincha, shiur by Mike Shatz
8:56pm Havdala
Shavuot Kids' Program @KTM
Join us for a fun program!
The Pre- Shavuot celebration for kids will take place on Friday, May 18, 5:30-6:45pm, at KTM.
There is no charge for participating and it is open to the public. Donations welcome.
Services, following to the program, begin at 7:00pm.
Please register by following this link (or use the form below).
Women's only event
SIMPLY TSFAT - A COMMUNITY CONCERT @ KTM - June 20, 2018
Congregation Kadimah-Toras Moshe is proud to present
SIMPLY TSFAT in concert
Wednesday, June 20th, 8:30 pm (following Mincha) @ KTM
PRICING:
Light refreshments.
We invite the Brookline/Brighton Jewish community to join us for a lively evening of song, joy and dance. We are accessible to public transportation & nearby street parking!
Simply Tsfat is a trio of talented Chassidic Israeli musicians, Elyahu Reiter, Yehonasan Lipshutz and Yonatan Tzarum. In concert, they merge Heaven and Earth through music and stories of the great Chassidic master, Rebbe Nachman of Breslev.
Promo piece: https://www.dropbox.com/s/c8b9ceab4jgdstj/A4%20Promo%20piece%20rev%20d.pdf?dl=0
Simply Tsfat Concert-ONLINE TICKETS:
FREE CPR and first aid classes
Kadimah-Toras Moshe is offering FREE (suggest making a donation to KTM) CPR and first aid classes, thanks to the generosity of Gary Perlman on the following days:
· Sunday, 27 May - CPR with AED: 9:30 am-1:30 pm (limited to 6)-**currently full** (consider 28 May or be added to wait list).
· Monday, 28 May - CPR with AED: 12:30 pm-4:30 pm (limited to 6)
· Sunday, 3 June - First Aid (2 offerings): 9:30 am-12:30 pm, 2:00 pm-5:00 pm (each limited to 10)
Note: other sessions will be scheduled as needed.
Cost: Free (suggest making a donation to KTM).
Location: KTM first floor.
If anyone is interested in reserving a space in either or both courses, please email Gary
Now is the time to join KTM or renew your membership
Now is the time to join KTM or renew your membership!
Current members, click here to pay your annual membership dues directly.
Prospective members, click here to apply for membership.
---
Sisterhood membership
We would also like to ask our members to contribute to the Sisterhood Fund by paying their Annual Sisterhood Membership fee.
Check your mailbox or click here to learn more about the achievements of our active Sisterhood and pay your membership fee.
---
Rabbi Abraham Halbfinger Memorial Book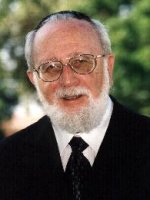 7 Tishrei marked the fourth yahrzeit of Rabbi Abraham Halbfinger zt"l.
A book was published in his memory consisting of divrei torah from many of the now grown men and women who attended Kadimah-Toras Moshe in their youth, words of tribute from community leaders, and words of comfort from the Halbfinger family.
If you are interested in having a copy, please contact Rabbi Benjamin Houben (617) 903-3218 in the Boston area or Rabbi Jonathan Krimsky, if you are out of town.
There is a suggested donation of $18 for the volume. All proceeds go to the Rabbi Abraham Halbfinger Memorial Fund (information about the fund is included in the book).
---
Tue, May 22 2018
8 Sivan 5778
Tue, May 22 2018 8 Sivan 5778