Join us in our new building
101 Washington Street is our new address and we are operational
(as much as the pandemic allows)
in our new space.
We hope you were able to join us last month.
If not, you can see the program by clicking here. Use passcode $W2wV?vC
The L'Chaim Richie Citron speakers fund sponsors lectures on all aspects of Modern Orthodox Jewish life,
in memory of Dr Richie Citron, a"h, a beloved member and leader of KTM
Regarding Covid-19 restrictions.
Because of the increasing incidence, masks are now required, even for vaccinated individuals over the age of 2. Currently we are not requiring preregistration for services.
Please do not attend if you are ill or have reason to fear you have a Covid infection.
We hope you had a chance to join us
at Kadimah Toras-Moshe's video introduction to our new building
July 21st
Support the Kadimah Fund
We have a wonderful opportunity to build a fund for the future around our new building. Please respond generously and watch as we put the pieces into the puzzle in our foyer. Please make sure you are signed in and then click to Make a pledge to the Kadimah Fund.
building portrait by Eli Portman
KTM accepted to the Ruderman Synagogue Inclusion Project
With pride, we can announce our participation in this important initiative. We have committed ourselves to increase our accessibility to all segments of our community. We now have an accessibility committee, headed by Juliette Landesman to hear and respond to concerns about barriers to participation. You will see this logo displayed on our website and our bulletin:
With appreciation to Juliette Landesman, Robert Housman, Rabbi Strauss, Jen Gordon and Steffi Burke who worked on applying for this program.
Now is the time to join KTM or renew your membership
Now is the time to join KTM or renew your membership!
Current members, click here to pay your annual membership dues directly.
Prospective members, click here to apply for membership.
---
Sisterhood membership
We would also like to ask our members to contribute to the Sisterhood Fund by paying their Annual Sisterhood Membership fee.
Check your mailbox or click here to learn more about the achievements of our active Sisterhood and pay your membership fee.
---
Rabbi Abraham Halbfinger Memorial Book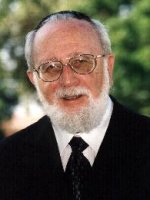 7 Tishrei marked the eighth yahrzeit of Rabbi Abraham Halbfinger zt"l.
A book was published in his memory consisting of divrei torah from many of the now grown men and women who attended Kadimah-Toras Moshe in their youth, words of tribute from community leaders, and words of comfort from the Halbfinger family.
If you are interested in having a copy, please contact Rabbi Benjamin Houben (617) 903-3218 in the Boston area or Rabbi Jonathan Krimsky, if you are out of town.
There is a suggested donation of $18 for the volume. All proceeds go to the Rabbi Abraham Halbfinger Memorial Fund (information about the fund is included in the book).
---
Thu, January 27 2022
25 Shevat 5782
Today's Calendar
Shacharit

: 6:45am
Maariv

: 7:45pm
---
This week's Torah portion is

Parshat Mishpatim
Candle Lighting
Havdalah
Motzei Shabbat, Jan 29, 5:37pm
Shabbat Mevarchim
View Calendar
Office Hours
Our office manager Mrs. Elena Kogos is generally in the office from 10AM to 2 PM from Monday through Thursday. 617.254.1333
Useful info
Office Hours: 10am-2pm M,T, W,Th
Tel.: (617)-254-1333
Eruv Status call 781-446-9797.
Click here for an excellent essay on parshat Ki Tavo from Rabbi Aryeh Klapper.
Click here for an essay written by participants in the Summer Beit Midrash.
Thu, January 27 2022 25 Shevat 5782