Purim Seudah @Kadimah / Thursday, March 1, 4:30pm
Join us on Purim Day (Thursday, March 1 at 4:30pm) for Kadimah's Purim Seudah.
For registration and payment follow this link: Purim Seudah at KTM - Registration Form. Please RSVP by Monday 2/26.
The Annual Megillat Esther Women's reading (by women, for women) will take place at Kadimah-Toras Moshe (same day) 3:15pm. Please come and bring your friends.
KTM Sisterhood Mishloach Manot Program
NEYHI Brookline Lecture Feb 14, 8:00pm
Times for Purim 5778
To download the file, please follow this link.
Community Event - March 11, 2018, 7-9pm at KTM
Space is limited. Pre-registration is required.
Please click here to be directed to our registration form.
If the event is full, you will be added to the waiting list.
The 5th Annual Red Sox Jewish Heritage Night - June 5, 2018 at 7:10pm
To purchase tickets, please follow this link: BLEACHER - $33 PER TICKET.
Deadline to order is March 20.
For more information contact Paul Wallins at pwallins@gmail.com or call 617-319-9176.
Pre-Pesach Learning
Monday, March 5, 2018.
Click here to enlarge the flyer.
Now is the time to join KTM or renew your membership
Now is the time to join KTM or renew your membership!
Current members, click here to pay your annual membership dues directly.
Prospective members, click here to apply for membership.
---
Sisterhood membership
We would also like to ask our members to contribute to the Sisterhood Fund by paying their Annual Sisterhood Membership fee.
Check your mailbox or click here to learn more about the achievements of our active Sisterhood and pay your membership fee.
---
Rabbi Abraham Halbfinger Memorial Book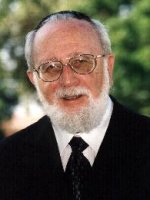 7 Tishrei marked the fourth yahrzeit of Rabbi Abraham Halbfinger zt"l.
A book was published in his memory consisting of divrei torah from many of the now grown men and women who attended Kadimah-Toras Moshe in their youth, words of tribute from community leaders, and words of comfort from the Halbfinger family.
If you are interested in having a copy, please contact Rabbi Benjamin Houben (617) 903-3218 in the Boston area or Rabbi Jonathan Krimsky, if you are out of town.
There is a suggested donation of $18 for the volume. All proceeds go to the Rabbi Abraham Halbfinger Memorial Fund (information about the fund is included in the book).
---
Thu, February 22 2018 7 Adar 5778