Tisha B'Av 5777
Click here for the letter from Rabbi Strauss regarding the schedule for Tisha B'Av (also pasted bellow) and the laws and customs related to the day. Please email Rabbi Strauss (rabbi@ktmshul.org) if you have any further questions.
Schudule:
July 31st:
o Fast begins 8:04pm
o Mincha followed by Maariv & Eicha at 7:50pm
August 1st:
o Shacharit at 6:30am
o Finish kinnot around 11pm
o Chatzot (sit on chairs): 12:51pm
o Movie: Jeremiah: 4:30pm
o Shiur: 6:30pm - Shoshana Jakobovits
o Minchah: 7:30pm
o Maariv: 8:30pm
o Fast ends: 8:39pm
Summer Beit Midrash
Shabbaton with Divrei Torah:
Friday Night, July 21
¨ Dvar Torah - Davida Kollmar: "Of Oaths and Introductions"
Shabbat, July 22
¨ Leining intro - Avraham Fast
¨ Drasha - Doniel Weinreich
¨ Parsha Shiur - Ben Kaplan: "Mitzvah to Murder? An Exploration of Goel Hadam"
¨ Seudah Shlishit - Gershon Klapper: "Meta-Halakhic Questions Raised By the Rambam's Position On The Annulment of Vows"
Sunday, July 23
¨ 8:30am Shacharit
¨ Light breakfast
¨ 9:30am Shiur with R. Klapper: "Halakhic Morality and Mental Disability: New thoughts from the Rav on old issues"
Evening shiurim with Fellows - 7:00pm preceding Mincha:
Monday, July 24
¨ Avi Hirsch
Wednesday, August 2
¨ Joshua Blau
Come learn and enjoy!
High Holidays 5778
The High Holidays are fast approaching!
Click here for more information on the upcoming holidays, seat registration (opens August 1st), membership renewal, times, holidays programs, etc.!
Shana tova to all our members and friends!
Yizkor Book 5778 (2017-2018)
Our congregation prints a booklet with the Yizkor prayers and a list of individuals who we remember in a special way with those prayers. We use this booklet throughout the year, and we would like to include the names of the people that you wish to remember. The Yizkor prayers are printed in the book in Hebrew, English and Russian, enabling everyone to fully participate.
The cost is $25 to participate and that includes listing three names. Additional names can be listed for $5 each. Filling the form on line will allow you to pay by credit card, and will allow us to process your form and donation more quickly. However, if you prefer to pay by check, you may fill out the enclosed form and return it with a check to the KTM office by August 14. Please be sure to write "yizkor book" in the memo line, and to include your telephone number and an email address so that if necessary, we can check the spelling or answer any question me might have.
To participate in the Yizkor book please follow this link.
Rabbi Abraham Halbfinger Memorial Book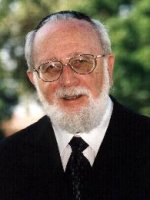 7 Tishrei marked the fourth yahrzeit of Rabbi Abraham Halbfinger zt"l.
A book was published in his memory consisting of divrei torah from many of the now grown men and women who attended Kadimah-Toras Moshe in their youth, words of tribute from community leaders, and words of comfort from the Halbfinger family.
If you are interested in having a copy, please contact Rabbi Benjamin Houben (617) 903-3218 in the Boston area or Rabbi Jonathan Krimsky, if you are out of town.
There is a suggested donation of $18 for the volume. All proceeds go to the Rabbi Abraham Halbfinger Memorial Fund (information about the fund is included in the book).
---
Now is the time to join KTM or renew your membership
Now is the time to join KTM or renew your membership!
Current members, click here to pay your annual membership dues directly.
Prospective members, click here to apply for membership.
---
Sisterhood membership
We would also like to ask our members to contribute to the Sisterhood Fund by paying their Annual Sisterhood Membership fee.
Check your mailbox or click here to learn more about the achievements of our active Sisterhood and pay your membership fee.
---
Mon, July 24 2017 1 Av 5777