Kadimah-Toras Moshe
Mix-it-up Shabbat Lunch - March 25
In honor of Adar and VeNahafoch Hu the KTM Membership Committee will be doing a Mix-It-Up Shabbat on March 25 (Adar 27) to mix and match people for a special home hospitality Shabbat lunch. Sign up here by Sunday, March 19:
Mix-it-up Shabbat Lunch - March 25 - Sign-up form.
Rabbi Leibtag's Lecture - Sunday, March 26 at 9:45am (KTM)
Friday Night Dinner & Shabbat Kiddush Lunch / April 7-8
Halachot, Values & Details of Building a New Synagogue
Congregation Kadimah-Toras Moshe will be hosting a series of lectures delivered by Rabbi Jason Strauss focusing on the halachot, values and details of building a synagogue, as we anticipate the upcoming building of our new synagogue in Brighton, near the Brookline border. Lectures not given on Shabbat will be videotaped and posted at www.ktmshul.org.
Rabbi Abraham Halbfinger Memorial Book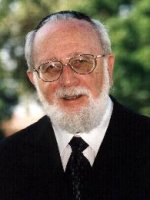 7 Tishrei marked the fourth yahrzeit of Rabbi Abraham Halbfinger zt"l.
A book was published in his memory consisting of divrei torah from many of the now grown men and women who attended Kadimah-Toras Moshe in their youth, words of tribute from community leaders, and words of comfort from the Halbfinger family.
If you are interested in having a copy, please contact Rabbi Benjamin Houben (617) 903-3218 in the Boston area or Rabbi Jonathan Krimsky, if you are out of town.
There is a suggested donation of $18 for the volume. All proceeds go to the Rabbi Abraham Halbfinger Memorial Fund (information about the fund is included in the book).
---
Now is the time to join KTM or renew your membership
Now is the time to join KTM or renew your membership!
Current members, click here to pay your annual membership dues directly.
Prospective members, click here to apply for membership.
---
Sisterhood membership
We would also like to ask our members to contribute to the Sisterhood Fund by paying their Annual Sisterhood Membership fee.
Check your mailbox or click here to learn more about the achievements of our active Sisterhood and pay your membership fee.
---
Sun, 26 March 2017 28 Adar 5777